Skip to Content

In-Home Pet Euthanasia Services in the Greater Phoenix Area

In-Home Pet Euthanasia Services in the Greater Phoenix Area
Pets at Rest Can Make Your Goodbyes Special and Comfortable
At Pets at Rest you are not alone. We are here to help you in this difficult time. We are here to help make the passing of your special friend peaceful and comfortable through our in-home pet euthanasia services. Dr. Kelly Collins and her team are pet parents themselves. We can empathize with the difficulty of letting go of your best friend. We are honored to be part of your pet's passing a life, and we strive to make your pet's passing a private and dignified moment where you and all members of the family can say goodbye. We love pets and believe that no pet should suffer. When you know it's time or you need help deciding it's time, please contact us to arrange a goodbye in the privacy of your own home.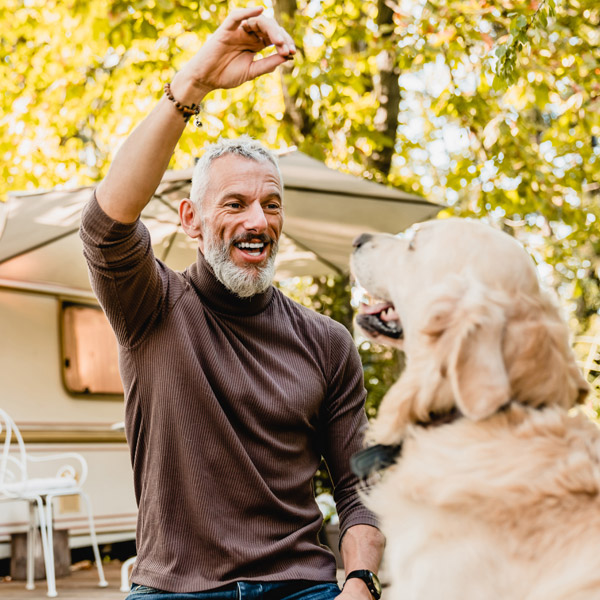 What Our Pet Euthanasia Services Involve
The role of Pets at Rest in saying goodbye to your pet is simple. We help provide comfort to you and your pet and allow you and your pet to be in your own private space. Dr. Kelly is licensed and board-certified in the State of Arizona. She has worked in and owned veterinary practices, performing pet euthanasia for many years. We can ensure that your pet's passing goes smoothly. We believe that no pet should suffer and should be given a peaceful, dignified passing free from fear or pain.
A Qualified and Experienced Team
Many pet parents find pet euthanasia an overwhelming thing to confront, and we believe there are no wrong feelings when saying goodbye to your pet. Having a licensed and experienced veterinarian administering the services and guiding you through the process will assuage a great deal of your concerns. We have been through the process countless times, so we can ensure that everything goes smoothly and painlessly. Dr. Kelly has significant experience and is both licensed and board-certified in the State of Arizona since 1998.
In-Home Pet Euthanasia Care
When your pet needs to pass, you both deserve a private and familiar environment, like your own home. Pets at Rest performs pet euthanasia in your home. This way, you, family members, and other pets do not have the additional stress of a waiting room or going to a veterinarian's office, or the empty drive home. Performing these services in-home also reduces the need for transporting a pet with mobility issues or one who is already suffering a great deal. When Dr. Kelly comes to help you deal with your pet's passing, we treat your home with respect and take whatever precautions are necessary to ensure the safety and comfort of all people and pets involved.
Testimonials
Dr. Kelly Collins made the passing of our wonderful dog, Duke, so peaceful. She was prompt in contacting us to discuss our options, professional and so kind. She was flexible when we needed her to come sooner and was completely focused on Duke, despite us talking and our other dog being right there. I can not tell you what it means when your pet passes so peacefully. Dr. Collins treated Duke with such love and kindness, was so polite and patient with us and other dog and I will always be so grateful!
It has been very difficult to say goodbye to our dog Charlie. We are very grateful for your care, understanding and professionalism! We highly recommend Kelly to anyone in need of this service.
Thank you for making this emotional time easier, with love and professional skill. We feel that we have done everything right and given our Marty a peaceful parting which made it better for our entire family.
Thank you so much for helping us yesterday. It really made a difference.
Dr. Collins, a mere thank you does not express our appreciation of your tenderness and compassion with Linus and our family. We were all blessed to have found you.
Dear Dr Collins, Thank you very much for coming to our home and helping Pandora through her last journey. Your calm, quiet presence helped us handle a truly heart-breaking experience. Putting her in your red blanket and front seat of your car was so very special. Thank you.
Dr. Collins is a kind, gentle vet who respectfully and caringly helped our beautiful kitty pass to the other side. I got to hold my girl in my arms in our home as she passed, which I am so grateful for.
Dr. Collins, We really appreciate your help yesterday, by making passing or Baron easier you made it easier for all of us and that's invaluable. That was the most peaceful passing of a pet I've ever experienced. Thanks again and continue your good work!
Thanks Kelly for your kind words and professionalism while taking care of Muppet. Also taking time to explain the paw print too. Don't see this good of service much anymore.
Kelly, I am grateful for your help and compassion with Gracie. We picked her up from PALS today. She is home with us. Please do not hesitate to contact me if there is ever anything that I can do for you. I am in your debt. Stay safe.
I wanted to give you a heartfelt thanks for taking care of Bleu and coming to our aid when we needed you. We received Bleu's ashes today and a paw print.
She was very caring and compassionate. She loves dogs also and she understood how difficult it is to the owner. She was very professional yet human and provided a very peaceful passing of my dog. I did it at home and I recommend anyone if possible to do it that way. Thank you Kelly.
You deserve all the accolades. Kind, caring & professional. Kept an old guy from losing it altogether. You are appreciated. Many thanks.
Very sensitive and caring in a very difficult time. Explained everything that was going to happen. She made it a stress free for our poor dog. Would highly recommend.